Simon Cheng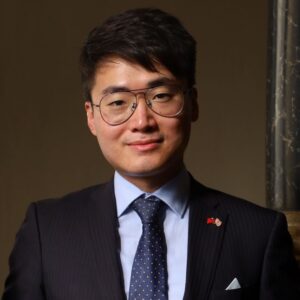 Mr. Simon Cheng, a Hong Kong activist and dissident wanted by the Chinese regime, currently living in exile in London. Simon's first foreign visit since he was granted the exile in Britain led nowhere else but to Prague, Czech Republic, on the invite by the local Pirates and the Prague 3 district's town hall. Now, nearly one year later, Mr. Cheng returns to Prague 3 once again!
Lucia Zachariášová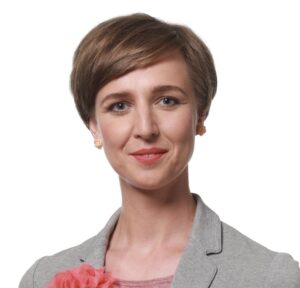 Lucia Zachariášová is a lawyer in the We Are Fair initiative (www.jsmefer.cz), which advocates for same-sex marriage to be legalized in the Czech Republic. She is the chairwoman of the Committee for Sexual Minorities of the Government Council for Human Rights. She is also a member of the Government Council for Gender Equality, having previously worked as the secretary of this Council. In the past, she worked for the Office of the Government of the Czech Republic and the Ministry of Labor and Social Affairs in the Gender Equality Department, and participated in the preparation of the Government Strategy for Gender Equality in the Czech Republic for the years 2014–2020. She graduated from the Faculty of Law of Charles University.
Alexander Isavnin

Alexander works with Internet rights organizations RosKomSvoboda and Internet Protection Society, conducting technical researches and heading international cooperation. Previously Alexander worked more than 15 years in Russian ISPs being responsible for setting inter-operator relations and communication to law enforcement agencies. He is also a member of the Russian Pirate Party.
Jigme Kirti Tsang

President of Tibetan Association of Czech Republic. He obtained a masters degree in buddhist philosophy from Institute of Buddhist Dialectic in Dharamshala, India. He came to Czech Republic to teach Tibetan language at the Charles University in Prague and has been living in Czech Republic with his wife and two children.
Elmira Lyapina

She is a co-founder and chairperson of NGO KITAP (Turkic Association in Prague), introducing the richness of Turkic culture, providing a platform for cultural exchange and cooperation (also social, cultural and business networking) through and of Turkic communities to meet the whole world.
Loretta Lau

Director of NGO DEI. Loretta was born in British Hong Kong. She worked as a visual arts teacher for 7 years, witnessing big changes since Hong Kong's handover to China from the UK colonization. In 2018, she established herself in Prague as a political performance artist. Her relocation made her join one of the most recent waves of a diaspora of the post-80's generation. She founded NGO DEI in May 2021. It's a Hong Kong association accompanied by a gallery space located in Prague.
Maryna Chupryna

Maryna is one of hundreds of thousands of Ukrainians displaced by the Russian war in Ukraine. She will tell us her story and the ordeal her family had to go through to get settled safely in Prague.
David Gardáš

David Gardáš is a sinologist and member of the Sinopsis project. His main domain of interest is contemporary China in the context of geopolitics, globalization, and power elites. During his studies in the PRC he briefly visited Tibet, which subsequently led him to Tibetan studies at Charles University continuing up-to-date.
Guy Briller

Briller is an interdisciplinary artist and curator based in Berlin. His art is focusing on public-art actions in the urban context. He was a co-founder and artistic director (2009-2013) of "MUSLSLA" (NGO) for Art and Society, established in 2009 in Jerusalem. He is a founding member and a board member the Israeli Pirate Party.
Stand with Hong Kong (SWHK)

Stand with Hong Kong (SWHK) is an independent, crowdfunded advocacy group consisting of individuals who have come together to fight for freedom and democracy for Hong Kong. SWHK members come from all walks of life and are united by a shared vision. Following the promulgation of the National Security Law in June 2020 by the Chinese Communist Party, SWHK is one of the only few remaining grassroots organisations representing the voice of Hongkongers operating in the European Union, the United Kingdom, and the United States.